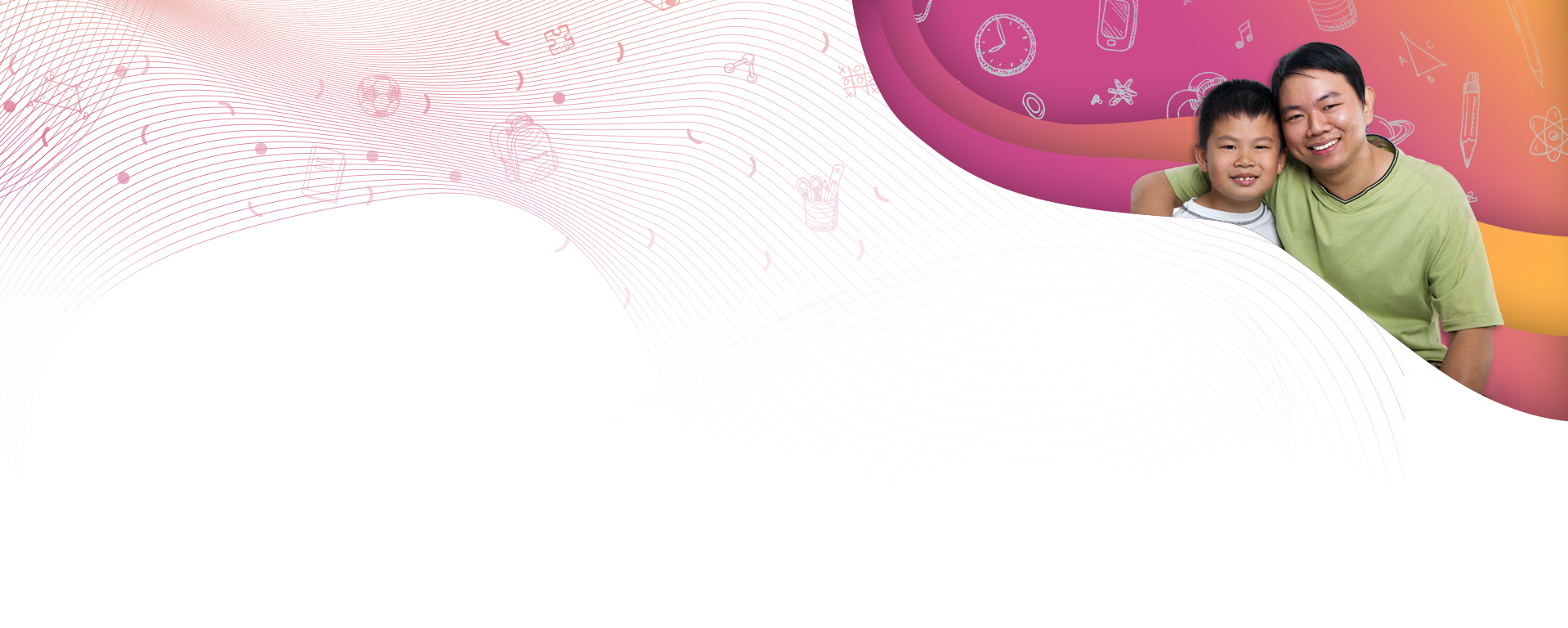 Some children with developmental challenges or disabilities might feel anxious or find it difficult to move between classes at primary school.
You can support your child by working with their teachers to help them prepare for transitions during the day at school
Collaborate with teachers to create a daily visual schedule. This will help your child know what to expect. You can use the visual schedule at home too.
Some children may be anxious about getting changed into their sports uniform. If getting changed at school is difficult for your child, make an arrangement with the school so they can wear their sports uniform to school on sports days.
Teach and remind your child to use personal coping strategies, such as taking deep breaths if they become anxious during transitions
Encourage your child when they manage changes well
Changes in routine can be upsetting for a child with a disability. If your child gets particularly uncomfortable or anxious about changes to routines let their school and teachers know.
If your child finds having a relief teacher challenging, ask teachers to contact you about teacher absences in advance when possible so you can talk to your child about the change. It may help to read AllPlay Learn's story, when my teacher is away, with your child.
If your child finds out-of-routine activities such as incursions or class rotations challenging, talk to your child's teacher about letting your child know beforehand about changes in routine and what will be involved, or suggest a visual schedule if it would be helpful for your child.
If performing in front of others or receiving awards makes your child anxious, talk to your child about how you can support them. Will they feel more confident if you attend? What strategies can you work on at home (e.g. relaxation breathing, practicing a performance)? Let teachers know how best to support your child.
If your child is affected by noise at school you can work with their teachers on strategies to assist them: for example, it may help if they wear ear plugs or noise-reducing headphones during noisy activities.
Advise the school if your child would benefit from the creation of 'quiet areas'. These are places students can go to assist them to calm down.
Some children may need extra help on camps. Talk to teachers about what help your child may need. It might help to attend your child's first few camps. As they become more confident this extra support can be reduced. It can be helpful to tell the child what will happen on excursions and camps, or provide a visual schedule of activities. This can include what behaviour is expected.
It may help to read AllPlay Learn's story, going on an excursion, with your child
Let teachers know if you think your child may need to take short breaks or rests.
Talk to teachers about planning excursions in wheelchair accessible locations if relevant. Plan transportation accordingly. It may help if you can attend excursions at challenging locations.
If your child is vision impaired, speak to the school about planning excursions with Braille or tactile signage. Venues which include audio guides, text-to-speech or engage other senses are a great option. Consider showing teachers how to orientate a child who is blind or low vision to a new environment.
If a child has pain management needs, talk to the school and teachers about these
Some children may find working on school work at home without help challenging. If your child is finding homework challenging, consider talking to their teacher.
Setting up a consistent homework routine at home can be helpful for some children. This may involve setting up a distraction-free area or having a set time for doing homework.
Consider helping your child organise their homework. You could break tasks into smaller steps if needed.
Some children may be anxious about sitting tests. Talk to your child about taking some deep breaths before a test, and practise relaxation breathing at home. Ask your child's teacher if there are things they can do to help make tests less worrying for your child. Your child may require accommodations in test settings such as more time, time for breaks, a scribe or reader. Discuss their support needs with a teacher.
Stay connected with your child's school. Regularly speak to your child's teacher about their social life, behaviour and schoolwork. If a teacher reports achievements/effort at school, consider rewarding your child at home.
Unexpected safety drills may upset some children with a disability. Consider asking if your child can be pre-warned of the drill. Consider providing noise-reducing headphones if your child finds the noise of the alarms upsetting.
Some children may not know how to tell an adult if there is an emergency, or what to do in an emergency or emergency drill. Make time for demonstrating and practising what to do.
Talk to your child's school about the accessibility of evacuation points and whether evacuation procedures will work for your child. Are there barriers that could be challenging for your child (e.g. stairs; walking long distances)?
Talk to the school to let them know the best way to recognise and manage an injury/illness, including communicating with your child if relevant.
Much research shows that caregivers of children with disabilities and developmental challenges experience higher rates of stress and may have a grief response to having their child receive a diagnosis. Family life with a child with a disability or developmental challenges can be emotional and challenging at times. Siblings of all ages may need support too.
Consider:
Staying physically active
Being kind to yourself
Strengthening your support network
Joining support groups for families similar to you
Celebrating small and big successes and milestones (yours and your child's)
Keeping to your family's routine as much as possible
Trying breathing and relaxation techniques
Spending one-on-one time with your other children
You may be eligible to attend MyTime: support for anyone caring for a child with a disability or chronic medical condition.
If you feel overwhelmed and need immediate support, call your family doctor or contact:

AllPlay Learn stories
AllPlay Learn Primary Stories have been designed for students to help them find out about what happens at school and to feel positive about responding to new situations. Parents can also read these stories with their child to help them feel confident about participating in all school activities.