The benefits of inclusion for students, educators and families
Inclusive school communities support all students - including those with disability – to thrive academically, socially, and emotionally. Inclusive education benefits teachers, leaders, families, and students with and without disability.

Students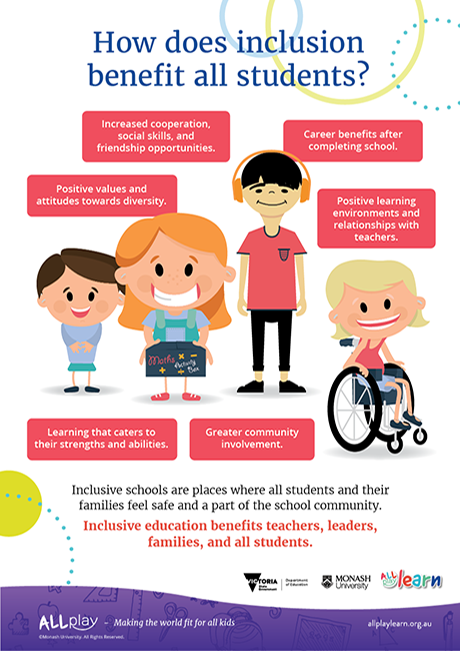 Benefits of inclusive education for students include:
Career benefits after completing school.
Positive learning environments and relationships with teachers.
Greater community involvement.
Learning that caters to their strengths and abilities.
Positive values and attitudes towards diversity.
Increased cooperation, social skills, and friendship opportunities.

Animation
Watch or share this brief animation in which a teacher explains the benefits of inclusive education for all families.

Teachers, leaders and education support staff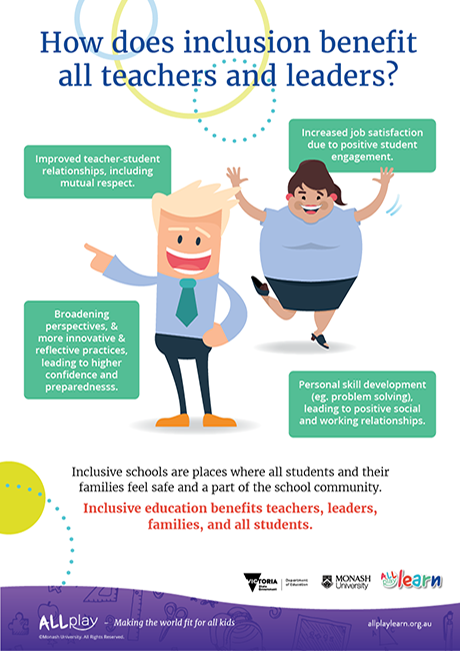 Benefits of inclusive education for teachers and education support staff include:
Improved teacher-student relationships, including mutual respect.
Increased job satisfaction due to positive student engagement.
Broadening perspectives, and more innovative and reflective practices, leading to higher confidence and preparedness.
Personal skill development (eg. problem solving), leading to positive social and working relationships.

Families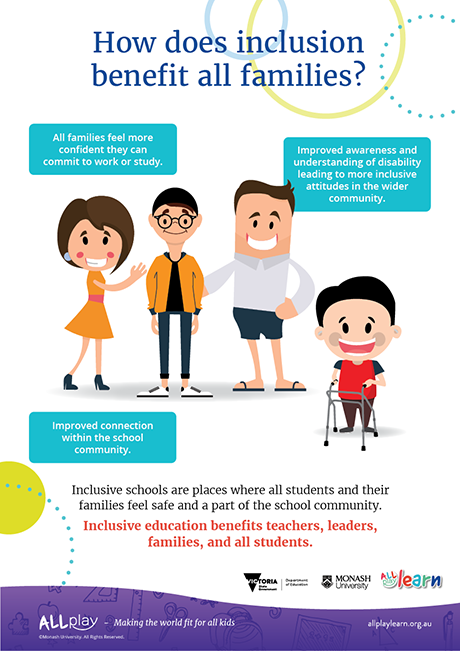 Benefits of inclusive education for families include:
All families feel more confident they can commit to work or study.
Improved awareness and understanding of disability leading to more inclusive attitudes in the wider community.
Improved connection within the school community.