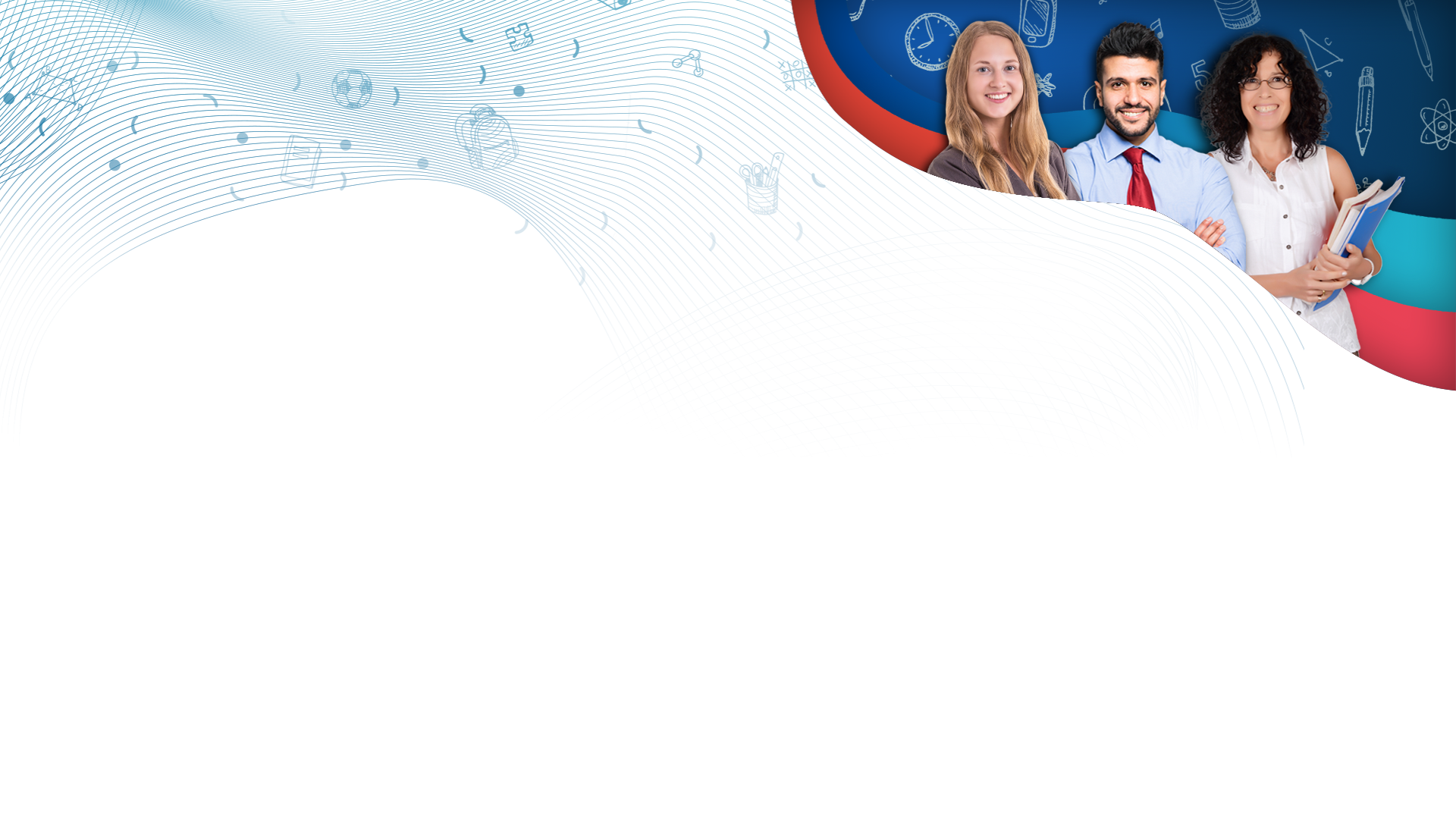 Back to School 2021
for Learning Environments
On this page:

Four actions learning environments can take to prepare for child/student transitions
1. Consider a whole school/learning environment approach
A whole school/learning environment approach to inclusion provides children/students with consistency, which is important for positive transitions. Some ways to promote a whole school/learning environment approach include:
Provide clear communication and support to staff in order to create a consistent approach across the learning environment. This could cover communication about consistency around new rules and routines for children/students.
Identify ways in which all staff can provide a positive transition to specific children/students. Diagnosis does not have to be disclosed to all staff. Instead, this can be as simple as noting if a specific child/student may take time to understand some of the new rules, or providing strategies to use with a specific child/student if they're distressed.
2. Activate a support team and detailed plan where appropriate
Education staff from early childhood education and care settings, primary schools, and secondary schools, as well as families and health professionals involved in a child's care, can partner throughout transition periods to facilitate positive transition outcomes for children/students. Some key areas for partnership include:
Setting up a transition plan, Student Support Group (SSG), Individual Education Plan (IEP) or other specific supports/resources that will help a child/student fully participate.
Communicating about a child/student's strengths and abilities. Identifying strengths can help educators and teachers activate these strengths while applying evidence-based supports. Learn more about this process for early childhood educators, primary teachers, and secondary teachers.
Communicating about which changes could be a trigger. Changes such as a different educator/teacher, new classroom layout, or new ways of doing things could increase anxiety. Communicate about these changes well before they occur and consider what additional support may be needed.
Identifying key transition points where support may be needed (e.g. arrival times), key triggers or signs a child/student may be feeling overwhelmed, or tools or strategies they may use to facilitate their participation or manage their thoughts and feelings.
3. Consider a child/student's strengths and abilities when planning orientation activities
If a transition program is offered, consider each child/student's strengths and abilities to create a respectful and safe environment that ALL can fully participate in. Some key considerations might include:
Do activities allow a child/student who has a physical disability or who is low or blind vision to join in?
Have we planned for activities in small groups or pairs for children/students who feel anxious or overwhelmed in large groups?
How can we manage noise levels?
Have we provided opportunities for the child/student to become familiar with their learning environment (at their own pace if relevant), including showing them where toilets and quiet/safe spaces are located?
4. Familiarise children/students with the learning environment and routines
Some children may feel overwhelmed by changes in their environment or have a heightened response to sensory input when first beginning in a new environment. Knowing what to expect can increase feelings of stability or security during transitions, which can in turn increase the confidence of children/students in navigating new environments and giving new things a go. Some key strategies to help familiarise them include:
Focus on what they already know how to do. For example, highlight the similarities between their previous learning environment and their new learning environment, so they feel confident they already have some of the skills they will need.

Provide visual supports. Photos of buildings and staff, maps, checklists and visual timetables may be helpful for some children/students.
Encourage families to gradually introduce their child to environments and people outside their immediate home environment prior to childcare/kindergarten/school returning. For example, a catch up with other children/students attending their learning environment, or going for a walk in a loud or busy environment, may help.

Resources
Strengths and Abilities Communication Checklist
Identifying a child/student's strengths and abilities can help educators and teachers activate these strengths while applying evidence-based supports that facilitate full participation and engagement in the learning environment. This resource can help facilitate parent-educator communication to identify a child/student's strengths and abilities.
Anxiety Forms
AllPlay Learn's Recognising and supporting student anxiety forms help educators, teachers and students to reflect on:
a child/student's early signs that they are feeling anxious
later signs that their anxiety is escalating
triggers or contributors to their anxiety
strategies that may be effective at specific timepoints
Talking with families about their observations will help you develop a shared and richer understanding about the child/student's anxiety. Involving students in recognising and responding to signs of anxiety can increase their autonomy and confidence. Some students may complete these forms independently, while others may find working with a trusted teacher, family member or health professional (e.g. their psychologist) helpful. These forms can be used to support collaboration and communication across the learning environment, which can help create consistent supportive environments that foster a child/student's sense of security and capability in managing their anxiety. You may also like to consider including these forms within an existing Individual Learning Plan to support the student throughout the year.
Stories
Read or provide positive stories about the learning environment. These stories show a child/student what happens in their new learning environment. This helps them feel confident about new situations they may encounter and to feel positive about the new situations they may face in these settings. You could show the stories to the children/students during transition and give them some printed copies as a take-home item. Some children/students, including children/students with autism or intellectual disability, will identify more closely with the stories if it contains images of themselves in their new learning environment. Our "add your own image" stories allow educators and teachers to personalise the stories using Microsoft Powerpoint
Disability information sheets
If families would like their child's diagnosis disclosed to their peers, these information sheets or activity books can help their peers learn more about how they can be inclusive. AllPlay Learn's disability information sheets outline what a specific disability might look like at school, and how they can include a peer with a disability. There is also an information sheet explaining why some students may need reasonable adjustments at school.